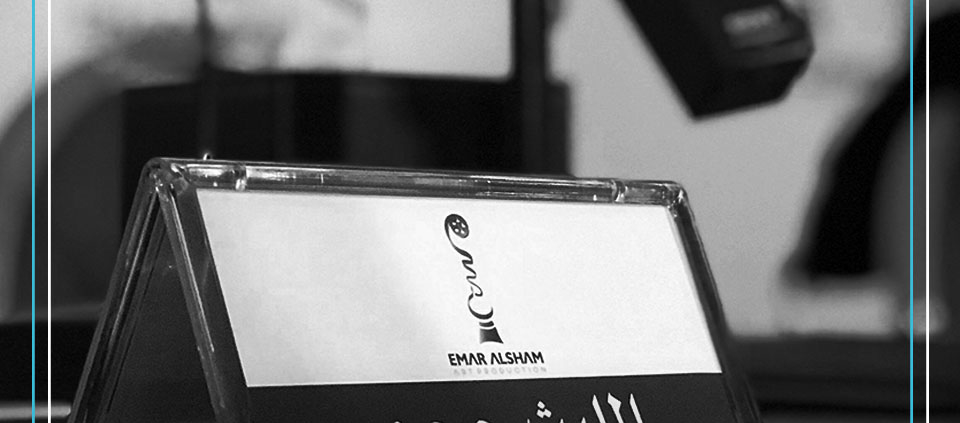 "Is there any safe space for the Syrians, this is the question of the day"
In this few words the Syrian director Allaith Hajjo has summarized many questions about his new series «Masafet Aman/Safe Space» which is being prepared meanwhile, written by Eman Al-Sa'eed and produced by Emar Sham Art Production Company.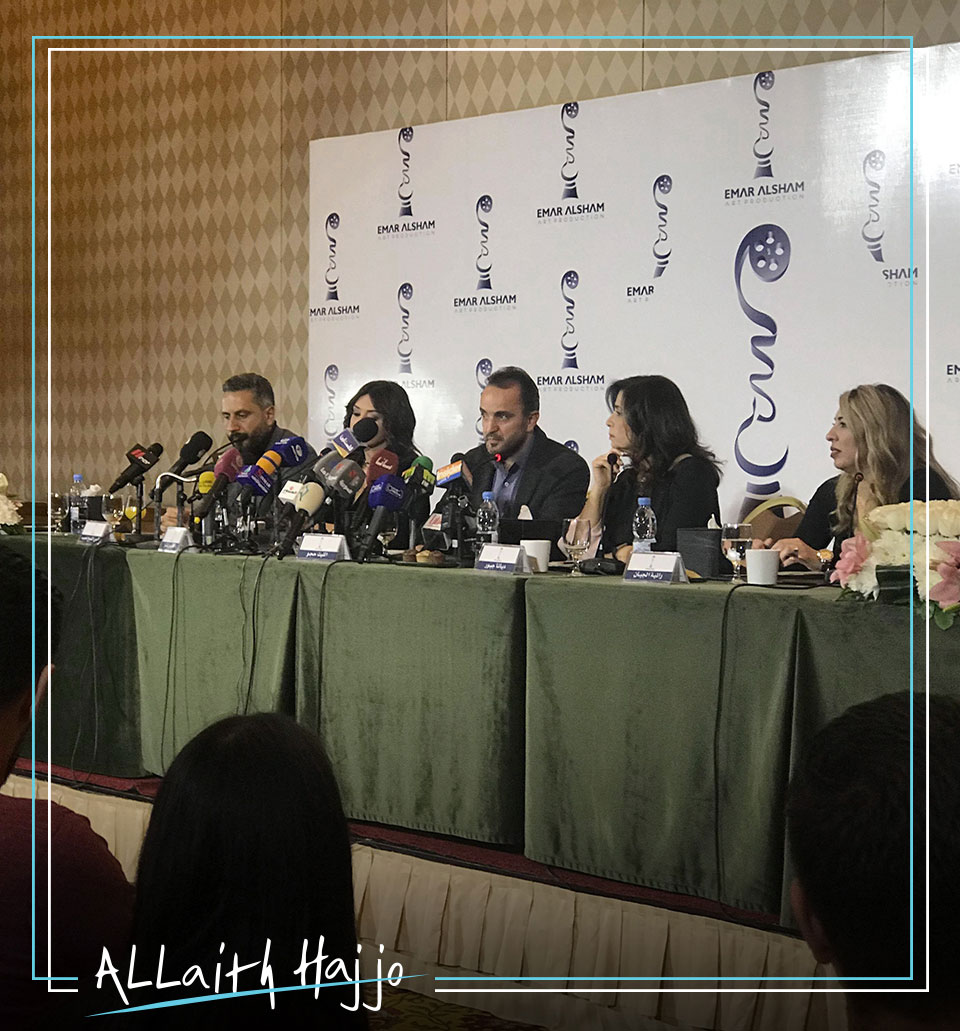 The First Press Conference… Entitled with «Masafet Aman»
Yesterday, the Syrian Capital Damascus witnessed the press conference of the new series, with the presence of Diana Jabour the exclusive director of Emar Alsham company, the director Allaith Hajjo, actor Kais Al-Shekh Najeb, actress Karis Bashar and the creative director Rania Al-Jabban in addition to wide presence by media and celebrities.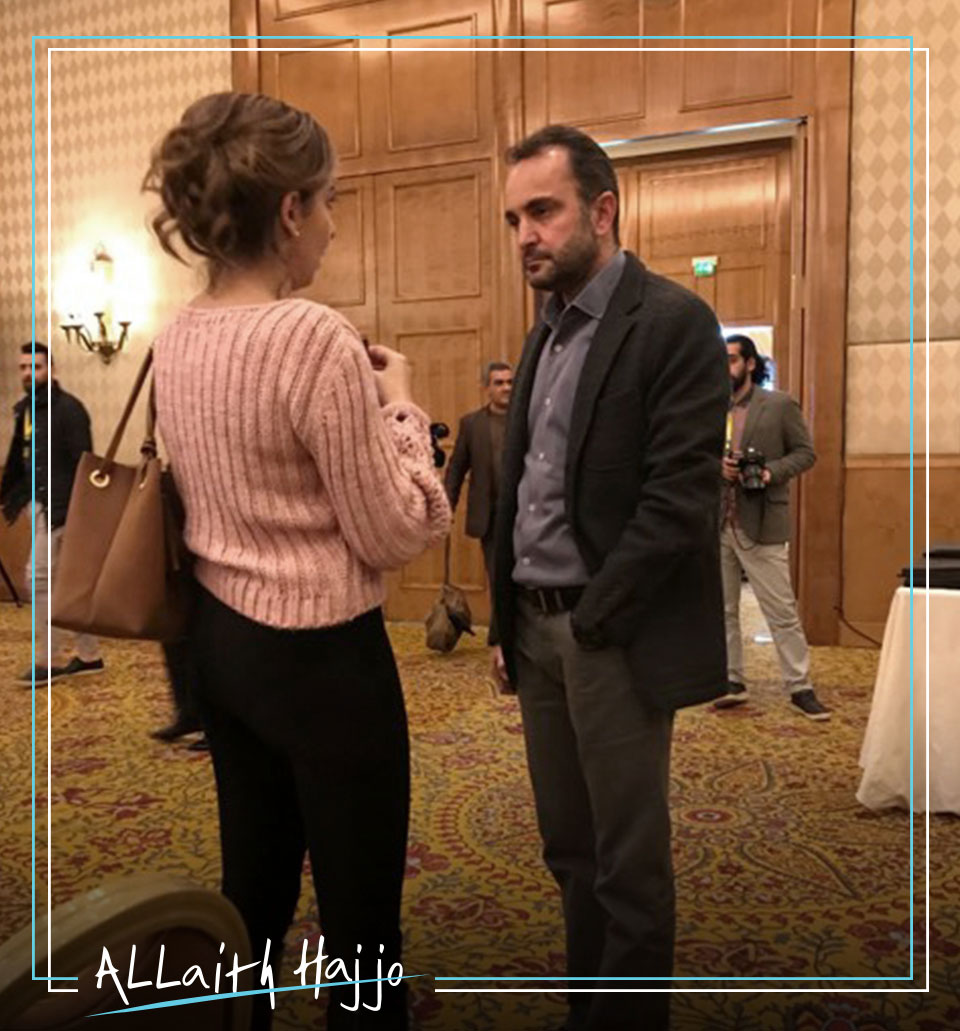 In the beginning of his speech with the journalists, Hajjo wished both the Arabic and Syrian audience will like the series, "Meanwhile, we are trying to think wider without separating from the Syrian drama which the audience use to" confirmed Hajjo.
"we are necessary going to see Syria after the war, «Masafet Aman» is different from the other series because of its wide space of experience and experiment" added Hajjo referring to the importance of working with Emar Al-Sham, the company which deserve the title of the association that keeps the Syrian drama and achieves Arabic spread.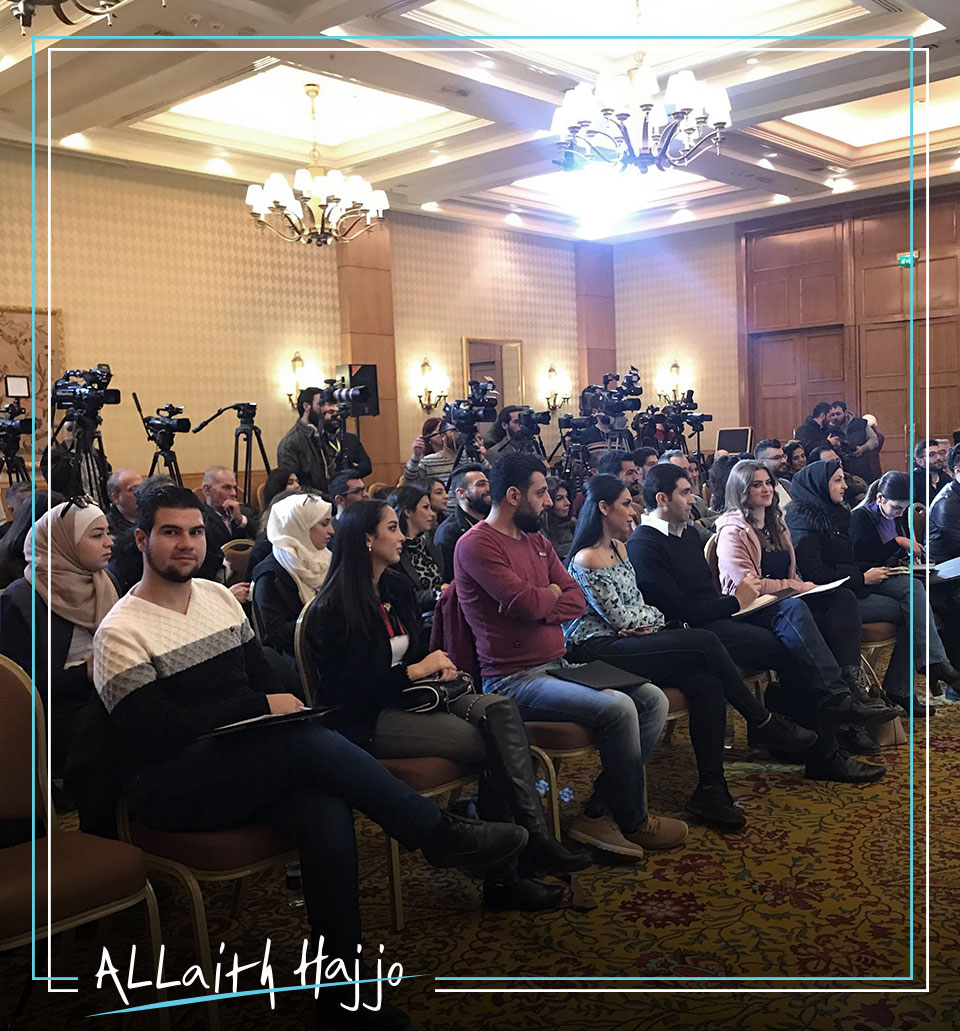 Away from War
"Masafet Aman is a social fantasia series which does not includes war in it, it's about love, relationships, morals and other things that suit every time. But it is presented as Syrian drama that transfer the reality and the Syrian street." Said Allaith Hajjo in his first declaration about the new series.
About changing the title from «Ard Mahroka» to «Masafet Aman» Hajjo said: "Fearing the impression of pessimism which is not preferred by people anymore, and ensuring on giving a chance for optimism and hope, the title Ard Mahroka is connected to war, while the series is far from it", Hajjo refers that this is a common decision between him, the writer and the production company.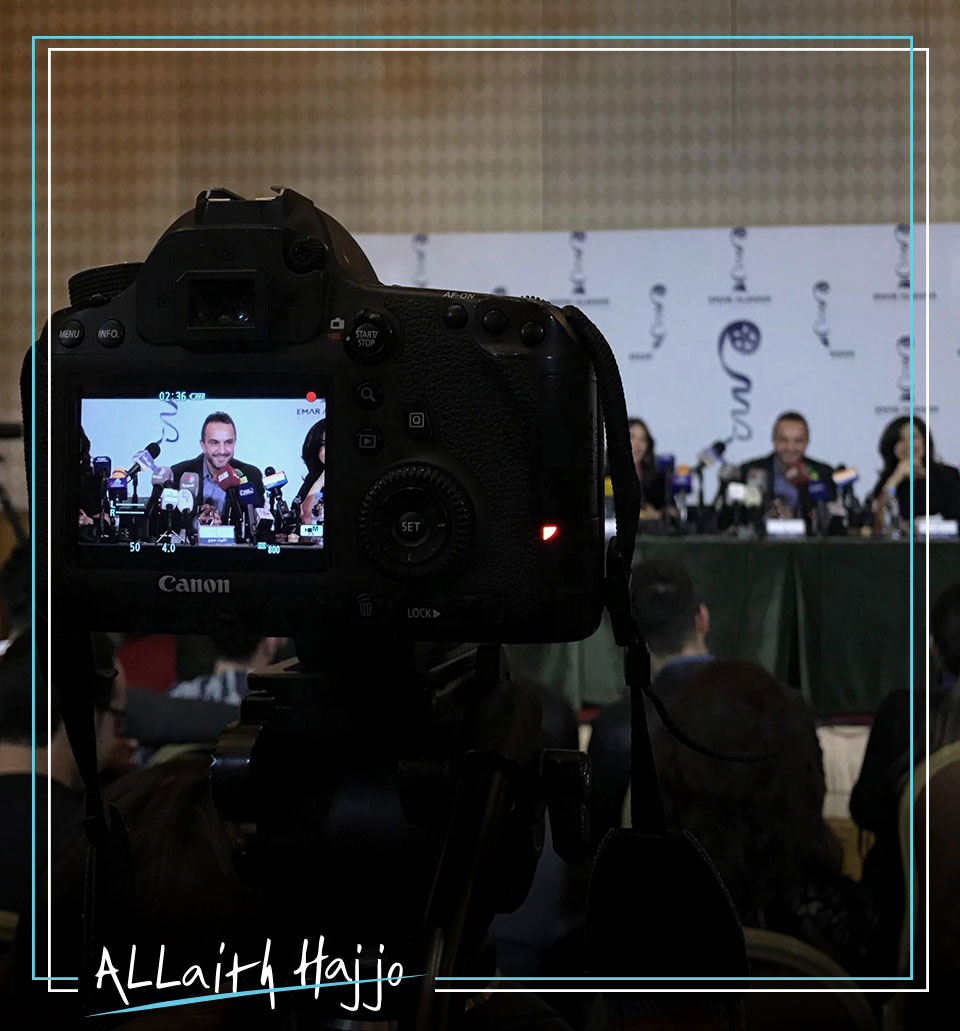 Pure Syrian Views
"If I wanted to work with the logic of insurances, we all know there's ready scripts for that, it also guarantees the success of the series and the company. But experimenting is necessary, whether it succeeded or failed, especially with partners and company work with you and give you expensive budget, biting on the series' success" said Hajjo about his fears of the new series.
He also confirmed that Syrian drama is very connected to reality since its beginning: "all the series that gained the audience follow up was realistic regardless the different dramatic plots or the representing".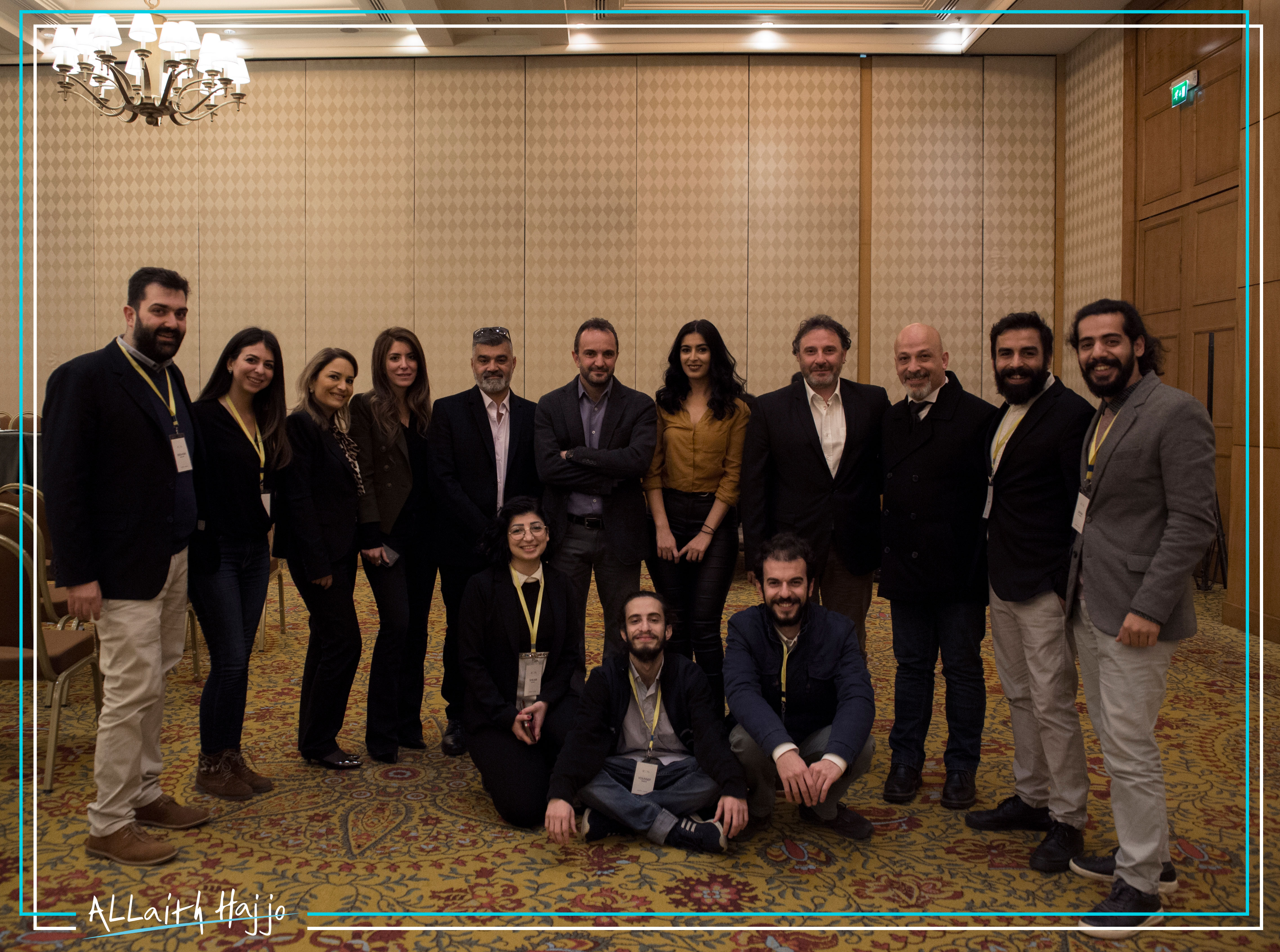 http://allaithhajjo.net/wp-content/uploads/2019/02/cover-web.jpg
1031
960
Youssef naman
http://allaith-hajjo.net/wp-content/uploads/2018/07/logoooo.png
Youssef naman
2019-02-10 12:34:53
2019-02-10 12:38:44
«Masafet Aman» Takes Its Place in Damascus