Afraa' Mouhamad – Al-Hayat July 2018
The Syrian series «Daiaa Dayaa» directed by Allaith Hajjo performs a wide follow-up among the Syrian audience, for keeping away from traditional producing, and identifying the basic characters and their general role in the series through a voice commentary that is not used by Arab series.
The series written by Mamdouh Hamada addresses the people lives in one of the remote Syrian villages "Al-Samra or Umm al-Tanafas", and how they deal with the tools of civilization and the modern media methods in a somewhat exaggerated comedy frame.
The director summarizes conflicts between humans and opposing human natures through two characters, Judey and Asaad, based on an environment that contains the headman, the trader, the police station and the head of the police station, giving the impression that we're in another era, where donkeys were used for transport and such issues.
Critics of this series may take it as mimicking the past, not the reality we live in, while its supporters see it as a successful comedy series, and the proof is the following up of the people to it, and waiting for its episodes from week to week.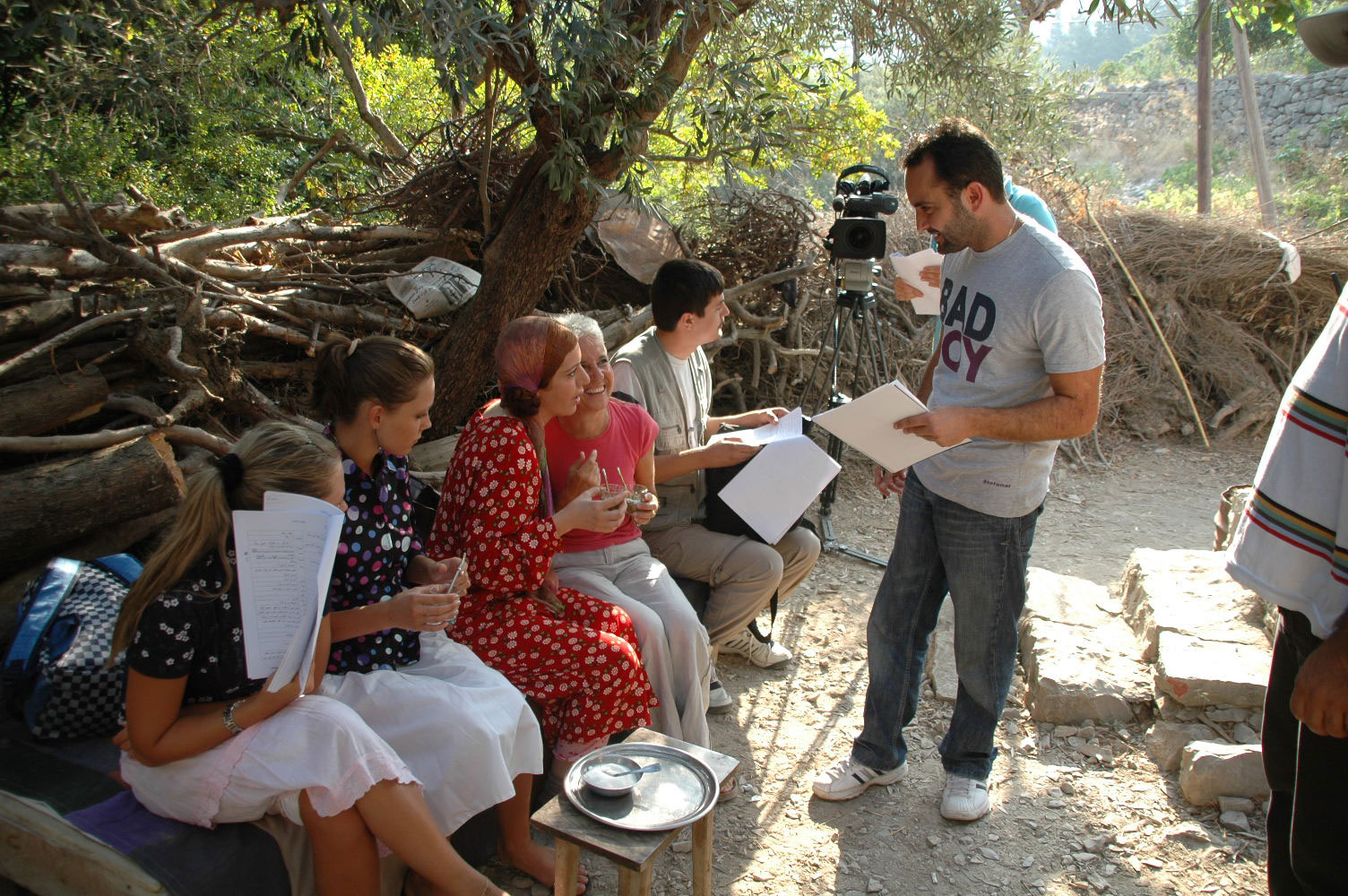 According to Muhannad Zeno Taleb, the series adoption of the local dialect of Lattakia city or "Al-Slaybawiah" dialect according to "Al-Slaybah" neighborhood, gave it its own elegance, in addition to visual elegance which was presented by writing translation of some phrases in order to become understandable to Arab viewers.
Add to that the technique of directing this series and the simple style made this comedy attract the audience and engage them into the crux of life "unlike the comedy that the audience used to," in the words of Samir Ghanem.
Despite the independence of the episodes in a relative form, the director tried to make the audience used to the characters and understand the psychological composition and reactions with each new problem, and from one episode to another.
The music, which may sound sarcastic to some people, actually reflects the inner state of these simple people.
And maybe empty streets of Lattakia from passerby when the series shows on Abu Dhabi screen is a fine proof that «Daiaa Dayaa» one of the most popular comedy series among the Syrian coastal audience after «Spotlight» series.
http://allaithhajjo.net/wp-content/uploads/2018/10/ضيعة-ضايعة-بنكهة-سورية-خارجي-1.jpg
1080
1080
Youssef naman
http://allaith-hajjo.net/wp-content/uploads/2018/07/logoooo.png
Youssef naman
2018-10-24 12:44:51
2018-10-24 12:46:31
A series competes «Spotlight» ... «Daiaa Dayaa» ... Syrian comedy with a different flavor