Samar Yazbak – Al-Hayat – 20 July 2001
After working for a long time as an assistant director in many drama series, such as «Maraya», «Khan Alharer» and «Thuraya», Here's the young director Allaith Hajjo benefiting from these experience in achieving his own project, which is a series named «Spotlight» written by number of Syrian actors such as Ayman Reda, Basem Yakhour, Rafi Wehbeh, Omar Hajjo and Ammar Msaree.
«spotlight» series contains separated sketches; the duration of each episode is 30 minutes including social drama critical sketches in a comic way.
"there's new and there's dramatic repeated ideas within the topics that this series presents. What's new is in the ways we're presenting with these ideas which are connected to the actor himself, we see him a hero in one sketch and in another sketch we may see him saying only a sentence or cashing in front of the camera" said Allaith Hajjo about the ideas that the series put forward.
Participants actors in the series includes Andreh Skaf, Omar Hajjo, Laila Jaber, Wafaa Mousally, Bassam Kousa and Khaled Taja.
Why following this direction?
The goal is to raise up the value of each sketch through the actor performance, by making him works on the character in different variations.
We can easily notice that there's many writers for this series?
In order for the sketches to be varied on its intellectual level and in its subjects, to reach the widest possible audience.
What about the direction side of the series?
This is my first experience in drama direction, though I dealt with a lot of important Syrian Directors, as an assistant director in many drama series, the last one was «Hakaya».
"I've chosen to direct this comedy series, because comedy is my favorite genre, and the oldest in the term of reality, without exaggerating in its embodiment to reach or approach drama." Continued Hajjo.
I've worked realistic drama series with Haitham Hakki and Yaser Al-Azama who presented many important comedy series. I benefited from both different lines, and chosen everyday comedy that meant the citizen and expressed his concerns.
After that added Hajjo: "my experience as a director put me in the atmosphere of this career, fortunately I've dealt with directors whom gave me the opportunity to take responsibility of a drama series.
It's not easy to be the one and only decision maker in a job contains many elements request harmony in order to the result to be a coordinated and correct work of public display. The cast and technical team made me comfortable at my first day, I've achieved a good result in a production reached 15 dramatic minutes. It considered a fine result in drama production, I was satisfied from my position as a director.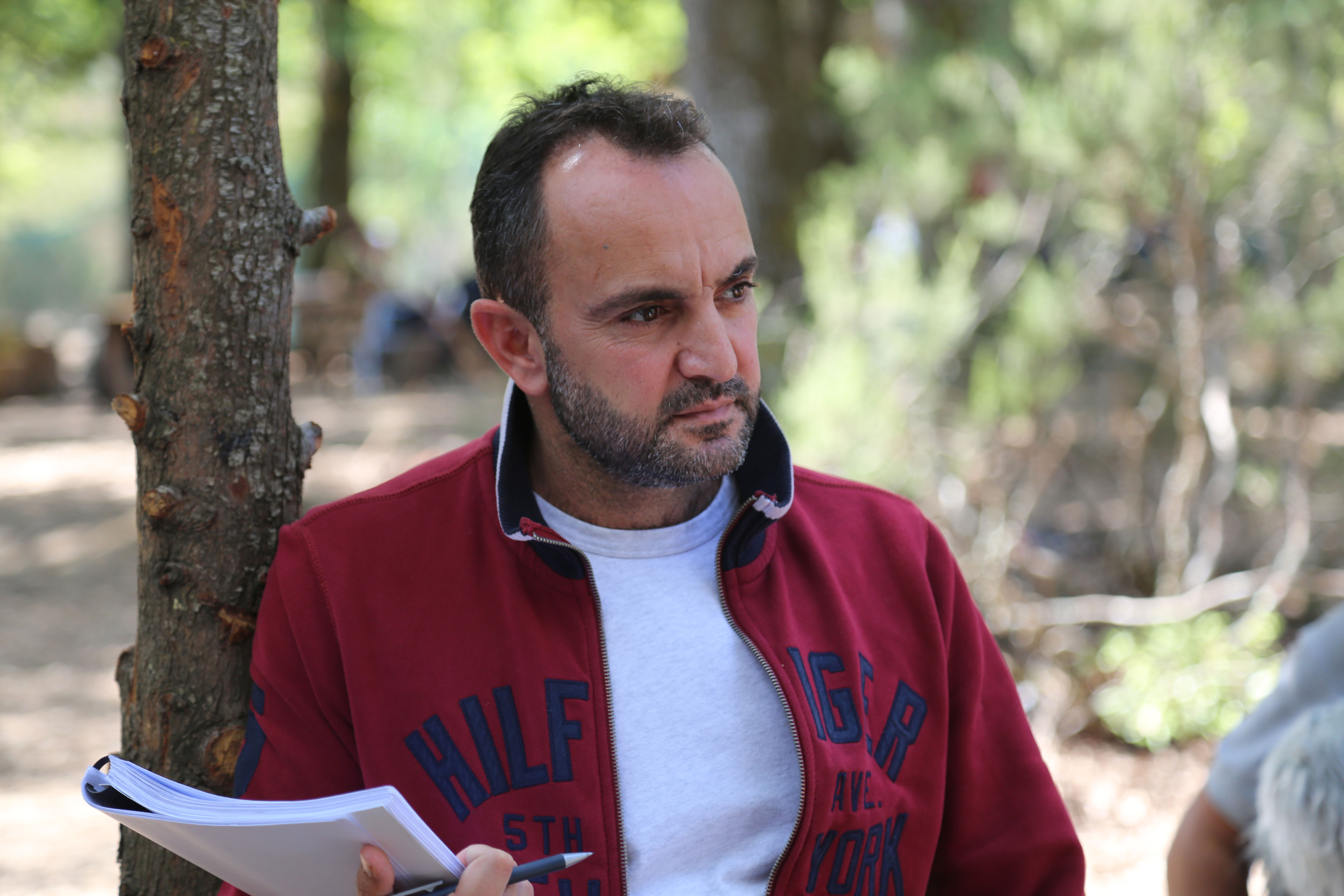 How did you choose the artists participant in this series?
They were chosen due to the sketches and what is best for it, even if they were not in many of them. The goal is the quality and success of each sketch, without considerations or calculations. The production company itself helped with providing all the equipment the series needed.
The artist Rafi Wehbeh participates in writing and acting, he talked about his writings and the nature of scripts he presented through «Spotlight».
"I've participant in many short sketches, each sketch duration from 10 to 15 minutes and found the series topic an opportunity for me to express many issues that catch me in life" said Rafi Wehbeh.
Hajjo continued: "I presented ten sketches, and I do not know whether should I present more about the humanitarian side of marginalized and neglected people whom I liked to talk about them, and used in some sketches works by the Turkish writer Aziz Nissen. There are sketches shared between me and Basem Yakhour as well as Ayman Reda".
Is this your first experience in script writing?
Answered Hajjo: "I've presented three TV nights, but there's more focusing on the element of time in these sketches, it's like presenting a deep idea in a sketch of 10 or 15 minutes, I like this kind of work more than long series.
What was your role in this series?
In this series, we work on each sketch or two together, that's why after five sketches it's hard to know what your role really was, my participants rang between secondary and main roles, and this applies on all the actors.
http://allaithhajjo.net/wp-content/uploads/2018/10/بقعة-ضوء-كوميديا-ولكن-خارجي-1.jpg
1983
1983
Youssef naman
http://allaith-hajjo.net/wp-content/uploads/2018/07/logoooo.png
Youssef naman
2018-10-24 12:40:11
2018-10-24 12:40:11
«Spotlight» a series written by its actors and aims to picture life as it really is: Comedy … but!